Company Profile
We offer basic pest control and termite control services for residential, commercial and industrial concerns, as well as cutting-edge technology such as, heat treatments for bed bugs, on-site and off-site fumigation, and green products and services. We have been a leader in the fumigation industry in the state of Georgia since the late 1980's.
Barnes Lakeside Exterminating has been serving Georgia since 1981, when the company was founded by Wallace Bates and Fred Folsom. Mr. Bates retired in 1987 and Fred Folsom has been the General Manager ever since. In 2004, Barnes Exterminating acquired Lakeside Pest Control in Jackson, Georgia. In January of 2018 Barnes moved its headquarters to Jackson. Now, Barnes Lakeside can provide more focused pest control, termite, and mosquito services to the counties south of Atlanta, as well as fumigation services statewide.
We take pride in our honesty, integrity and friendly customer service. Both management and staff are committed to providing each customer with prompt, professional service, and insuring each customer receives 100% satisfaction.
Our fully screened and state approved technicians benefit from weekly, in-house continuing education, as well as industry sponsored conference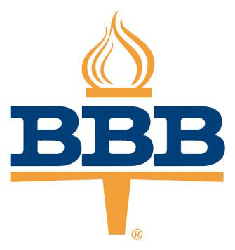 s and seminars several times throughout the year. We are dedicated to providing the safest, most effective pest control service available to our community.
Being a locally owned family business, Barnes Lakeside Exterminating nurtures loyalty in our office and field staff; therefore, we have very little turnover. Our customers see the same, friendly faces time after time.
For more information on how Barnes Lakeside Exterminating can serve you, Contact Us Today!